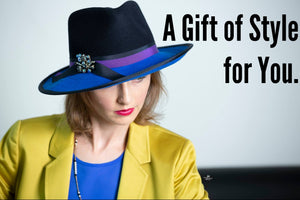 Give the gift that suits everyone's style. Gift cards never expire and are redeemable online, and at in person studio visits.
Gift cards are not redeemable at any of our stockists and may not be exchanged for cash value.
Gift cards are electronic. After checkout a URL link to the gift card will be sent to the purchaser's email. If a paper certificate is desired please contact us after checkout and we can arrange for one to be issued, corresponding with the electronic card purchase.